ETP Symposium Inc. (ETP) is available to assist organizations in hosting events. Prior events include: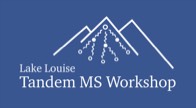 November 30 to December 3, 2022

TANDEM MS WORKSHOP
Lake Louise, AB, Canada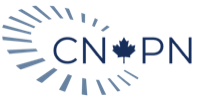 May 16, 17, 18, 2022


Canadian National Proteomics Network (CNPN)

Montreal, QC, Canada


CLICK HERE for more information.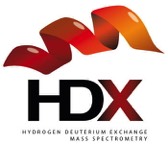 April 24-26, 2022, The Francis Crick Institute
London, England

3rd International Conference on Hydrogen Deuterium Exchange Mass Spectrometry (HDXMS 2022)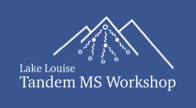 December 1 to 4, 2021
TANDEM MS WORKSHOP
Lake Louise, AB, Canada

March 9 - 11 2021
4th International Plant Proteomics Organization Conference (INPPO 2021)
(Virtual)

August 21 - 23, 2020
9th Asia-Pacific International Symposium on Advanced Reliability and Maintenance Modeling (APARM 2020) (Virtual)

AOMSC 2020
January 5 to 7, 2020


"The Art and Science of Mass Spectrometry, from Fundamentals to Applications."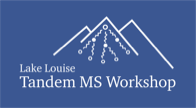 December 4 to 7, 2019
TANDEM MS WORKSHOP
Lake Louise, AB, Canada




May 21 - 24, 2019, Banff, AB
2nd International Conference on Hydrogen Deutrerium Exchange Mass Spectrometry (HDXMS 2019)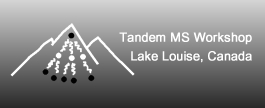 November 30 - December 3, 2016
TANDEM MS WORKSHOP
Lake Louise, AB, Canada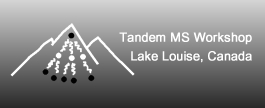 December 3 - December 5, 2015
TANDEM MS WORKSHOP
Lake Louise, AB, Canada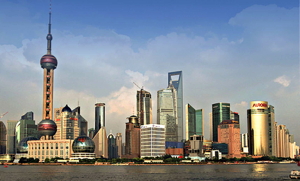 The Third China-Canada Symposium on Systems Biology and
Personalized Medicine
May 18-20, 2014
Shanghai, China

Co-ordinated the Canadian & International Delegation.
22nd IUPAC International Conference on Physical Organic Chemistry

August 10 - 15, 2014
Ottawa Canada

Co-ordinated on-line registrations, abstract submissions and program book.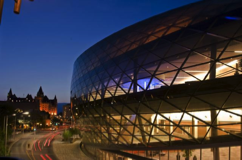 2nd China Canada Systems Biology Conference and the
19th Methods in Protein Structure Analysis,
June 25 - 28, 2012
Ottawa Canada

The 2012 joint conference was organized and hosted by the Ottawa Institute of Systems Biology (University of Ottawa), The International Association for Protein Structure Analysis and Proteomics, and the China-Ontario BioAnalytic Consortium (COBAC).
Canada Night Reception

September 15,, 2012
Kyoto, Japan

Co-ordinated Canada Night Reception held at the IMSC 2012, Kyoto, Japan.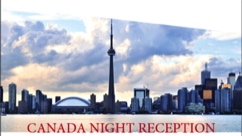 Ontario-China Biotech &
Cleantech Seminar
Ministry of Research & Innovation
August 29
Metro Toronto Convention Centre
Toronto, Canada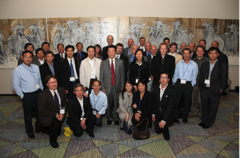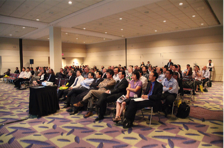 JOINT CONFERENCE OF:
57th ICASS International Conference on
Analytical Sciences and Spectroscopy and
3rd Canada-China Analytical Chemistry Conference

August 28-31
Metro Toronto Convention Centre
Toronto, Canada
3rd Annual Symposium of the Canadian National Proteomics Network
May 8 - 10
Banff Springs Hotel
Banff, Canada

CNPN 2nd Symposium

May 9-10, Montreal


New Frontiers in Proteomic Research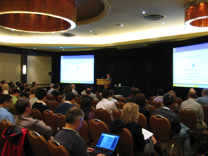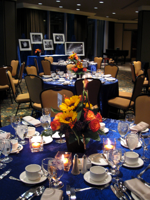 HUPO 2009 World Congress

September 26 to 30, Toronto


Proteomics of Human Health:
Environment and Disease
CNPN 1st Symposium

September 25, Toronto


Advancing Canadian Proteome Research into Human Health
API III - 20th Anniversary Reunion

April 15, 2009
Organized by Dr. Bill Davidson, to celebrate the 20th Anniversary of the release of the API III.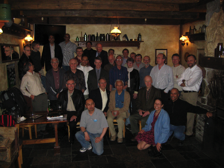 Canadian Proteome Society
Regional Meetings 2008 to 2009: Halifax, Quebec City, Toronto, Winnipeg, Edmonton and Vancouver
The Canadian Proteome Society (CPS) and ETP Symposium Inc., a non-profit corporation, have partnered to bring together academic, governmental and industry groups sharing a common interest in moving life sciences research forward. Founded in 2003, the Canadian Proteome Society (CPS) has held regional meetings in Ontario and British Columbia. Speakers and poster presentations for each meeting is selected by CPS's high-caliber Scientific Advisory Committee. CPS and ETP Symposium Inc. are pursuing Canadian life sciences research and technology development to foster research collaboration and enhance communication and awareness. The CPS Regional meetings seek to provide opportunities for education, networking and information exchange between scientists from all disciplines relating to proteomics research.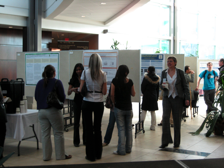 CPS - Edmonton Regional Meeting
Alberta Ingenuity Business Forum 2008
Winning Strategies for Capitalizing on Global Change

February 5, 2008, Calgary


Nanotechnology Symposium

February 7, 2008, Calgary
Alberta Ingenuity Accelerator in Nanotechnology: Sector Driven Opportunities for Alberta

May 13-15, 2008, Edmonton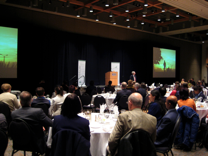 In addition to event management, ETP Symposium Inc. is also available to provide administrative and website management services to non-profit organizations in the life sciences field.