9th INTERNATIONAL SYMPOSIUM ON ENABLING TECHNOLOGIES
(ETP 2017)
May 4 and 5, 2017
Desmarais Building, University of Ottawa
55 Laurier Avenue, Ottawa, Ontario


SYMPOSIUM CHAIR:

Lekha Sleno, Université du Québec à Montréal



INVITED SPEAKERS:

Jeffrey Agar, Northeastern University
Vladimir Baranov, Fluidigm Canada Inc.
Kevin Bateman, MERCK
Catherine E. Costello, Boston University School of Medicine
Daniel Figeys, University of Ottawa
Richard Oleschuk, Queen's University



SESSION TOPICS INCLUDE:

Native MS
MS in Medicine
Imaging Advances
Ion Mobility Advances

For 2017, ETP and the Canadian Society for Mass Spectrometry (CSMS) are working together to bringing sponsors and delegates an exciting new program featuring topics relating to: Native MS, MS in medicine, Imaging Advances, Ion Mobility Advances.

Members of CSMS will receive a discount on registrations fees.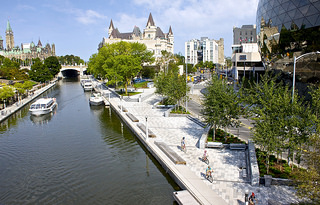 PROGRAM
SPEAKERS
KEY DATES
REGISTRATION

Opens December 1, 2016


ABSTRACT SUBMISSION

Opens December 1, 2016
TRAVEL
&
ACCOMMODATIONS
SPONSORSHIP OPPORTUNITIES
Opportunities are now available.