Abstract submissions start: March 15, 2019

Abstract submissions end: May 31, 2019

Notification of acceptance sent by: June 15, 2019

Late breaking abstracts open until June 30, 2019. Notification will be by July 15, 2019.

Abstracts submissions are completed during the
registration process.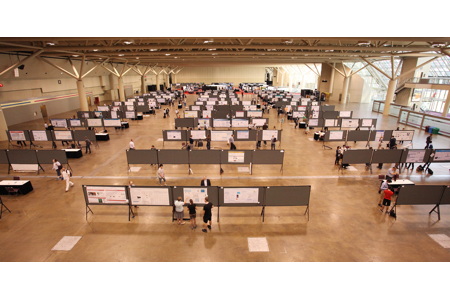 If you have any questions regarding the abstract submission, please contact:
Janette Champ
PLEASE NOTE: All abstracts must be of a scientific nature.

The abstracts will be reviewed by the Organizers. Notification of accepted abstracts will be sent out by email. All abstract applicants must be registered for the symposium the registration fee paid prior to the conference date.

Please note that those abstracts that are not selected for
oral presentation
,
will be considered as a
poster presentation
.


Abstract Submission Information

Abstract submissions will be accepted during the registration process. If you have already registered for the conference and wish to submit an abstract, please use your login information created at the time of registration.

Abstract submission has been designed to take only plain text information; no figures or diagrams are to be submitted or special characters used.

Abstracts are to be submitted using the following fields:


◦ Abstract Title: (Limit of 150 characters)
◦ Abstract Body: (Limit of 1500 characters (150 words))
◦ Contributing Authors: (no limit)


Please ensure that all your information is noted in the appropriate fields. All information is to be submitted through the conference website.

POSTER PRESENTATIONS:
- Size of the poster is restricted to 4' x 4'
- Fasteners will be provided on site.

ORAL PRESENTATIONS:
- Presentations must be in Microsoft PowerPoint format
- Each speaker will have 15 minutes for presentations, including introduction, question & answers.


NOTE: Abstract Submissions (Both Oral and Poster) are open to
ALL
participants.